Proudly Serving Our Community since 1971
Poteau Valley Veterinary Hospital
A new way to take care of your pets

Skilled Medical Professionals
About Poteau Valley Veterinary Hospital
Poteau Valley Veterinary Hospital was established in 1971. It is owned and operated by Dr. Kristy Tackett. We have been at our current location, 115 Circle Dr., Poteau, Oklahoma, since 2001. We are a small animal veterinary practice, primarily canine and feline.
We provide all preventative, routine, and reproductive care. Our in-house lab has diagnostic units that run most of our bloodwork. This is especially important in critical and reproductive care, as we have resulted in a few hours or less versus the next day.
Veterinary Services in Poteau, OK
At Poteau Valley Veterinary Hospital, we like to establish personal relationships with our clients and their pets. Our professional staff and veterinarian are here to answer any questions that our clients may have about their pet's care. Below is a list of our veterinary services to our community and extended areas.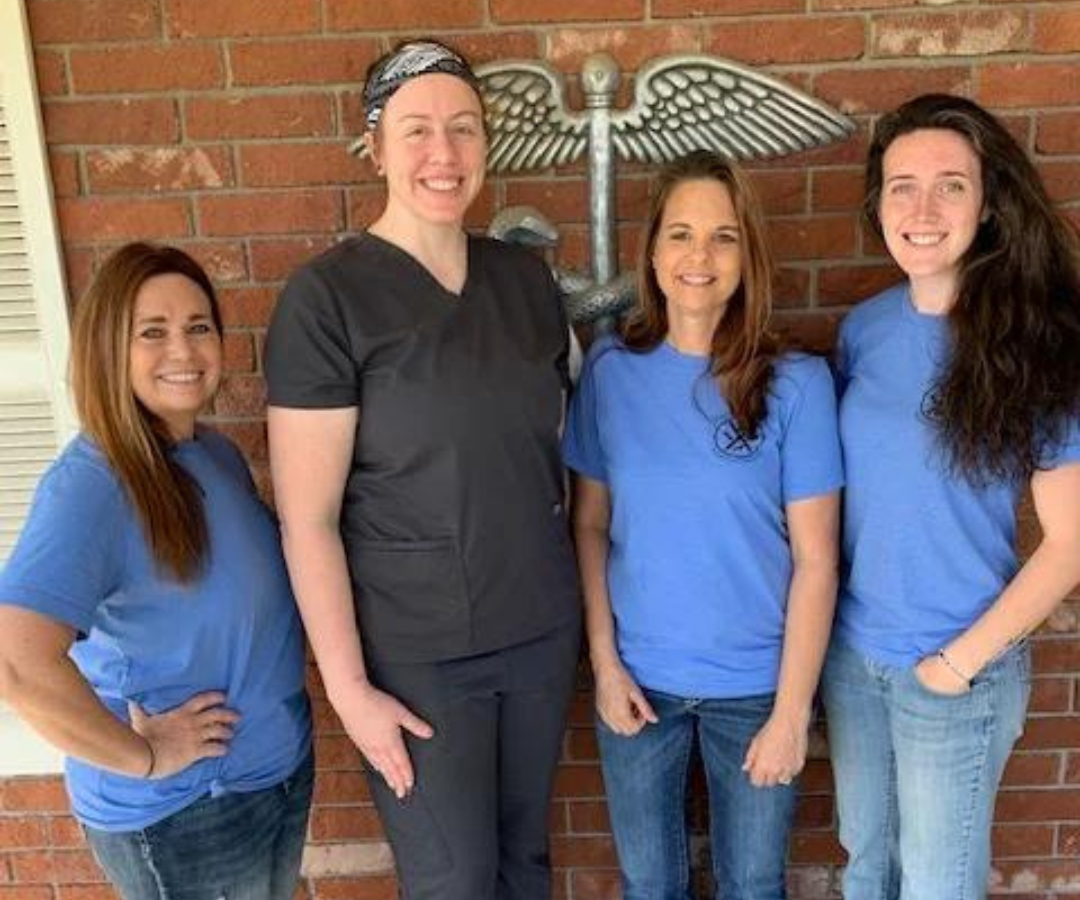 Meet Our Veterinarian & Staff
Dr. Tackett and the veterinary staff take pride in keeping our clinic clean and welcoming for our clients. Our clients and their pets become our extended family. We invite you to take a tour of our clinic.
Dr. Tackett purchased Poteau Valley Veterinary Hospital from Dr. Chitwood in 2019. She graduated from the College of Veterinary Medicine at Oklahoma State University in 2012. She practiced in Enid, Oklahoma, for seven years before moving to Poteau, Oklahoma. 
Thanks for Making Us a Top-Rated Veterinary Hospital in Poteau!
We appreciate your feedback and the trust you've placed in us to care for your cherished pets. Thank you!
Very kind office staff and the Vet is wonderful. She was a good listener and I felt my Pug and Jack Russell were not fearful in her care (even though was their first visit) care given was appropriate and the bill was about what I expected.
He is a great vet! They do a fantastic job in taking care of our dogs. I have been very pleased with their service from simple things like annual vaccinations all the way to surgeries. He is fair priced and competent.